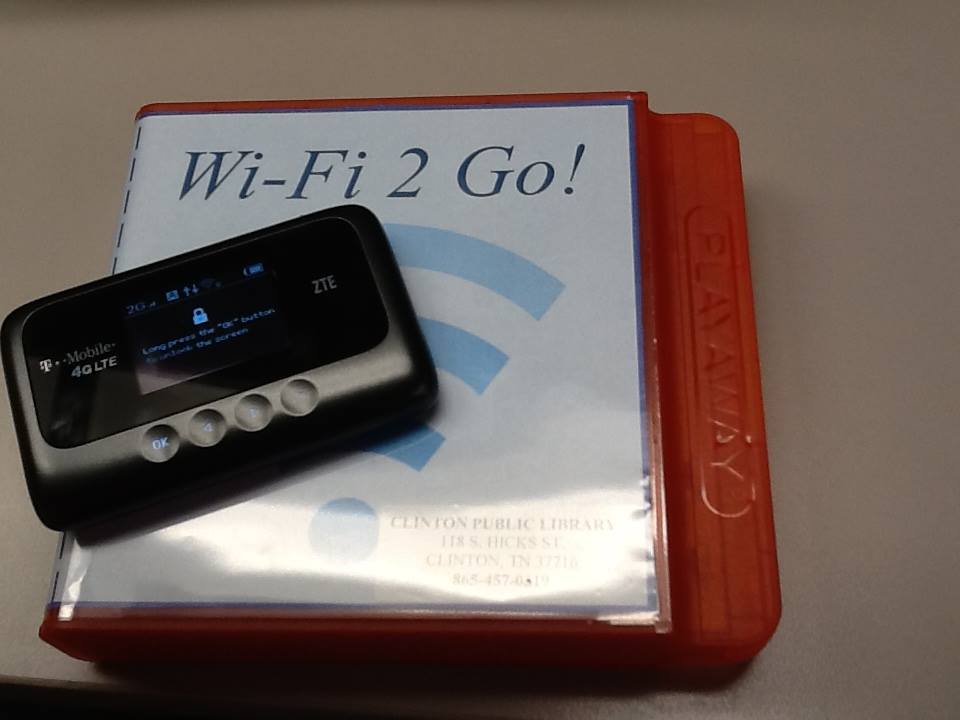 Who can check out Hotspots?
Patrons must be 18 years of age or older and must read, understand, and sign a form agreeing to all requirements in the presence of a library staff member EACH TIME a Mobile HotSpot is checked out.
A valid Clinton Library card AND a current driver's license, passport, or military photo ID must be presented at the time of checkout.
Patrons must be in good standing with the library with a current address on file and no fines above $5.
Fines and Liability
The overdue fine for a Mobile HotSpot is $2.00 per day until returned.
Patrons will be charged $25 for Mobile HotSpots returned to a book drop or to another library.
The Mobile HotSpot should be kept in a temperature controlled environment; DO NOT leave it in your car.
The patron is responsible for costs associated with loss or damage of the Mobile HotSpot and or peripherals. Peripherals include: Mobile Hotspot Unit, Power Adapter, and Power Cord.
HotSpot Use Guidelines
WiFi HotSpot checkout for $7 for 7 days due at checkout.
Mobile HotSpots may be checked out from and returned to the circulation desk.
Mobile HotSpots will be deactivated within 24 hours of due date.
The Mobile HotSpot can provide Wi-Fi Internet access for up to 10 devices.

NOTE TO PARENTS/GUARDIANS:

Internet Content filtering is NOT provided though the Wireless HotSpot. Parents/Guardians are responsible for monitoring what their children access via the Wireless HotSpot.
Replacement Costs for Lost/Stolen Units
Mobile HotSpot Unit: $115
Power Adapter: $10
Power Cord: $10
Case: $10
Total Replacement Cost: $150