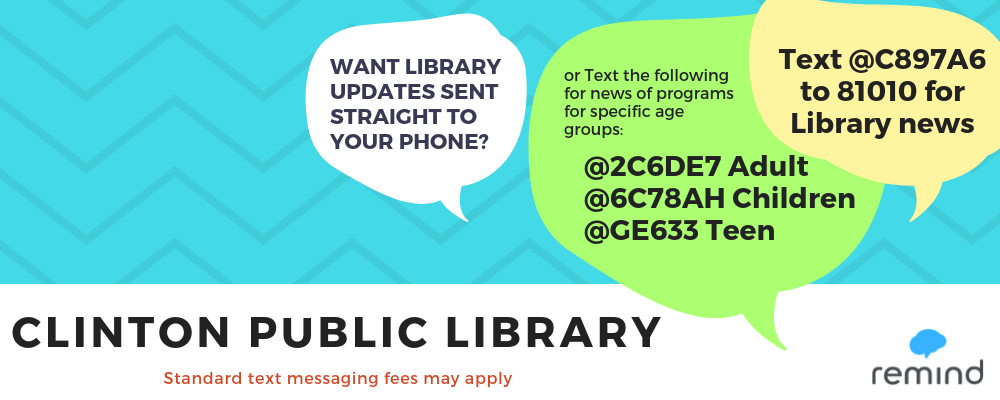 Want up to date information about the library and its events sent straight to your phone? We've signed up for the Remind Text Service to help you all stay instantly connected!
Text the following codes to 81010:
@2c6de7 for info on Adult Programs
@6c78AH for info on Children's Programs
@Ge633 for info on Teen Programs
@c897A6 for general library news like closings and special events.
You can sign up for just one group or all 4! Remember, standard texting fees may apply. Please check with your phone provider to make sure texting is a part of your phone plan before signing up!
Keep current in other ways too!
Visit our Social Media accounts:
Or sign up for our newsletter